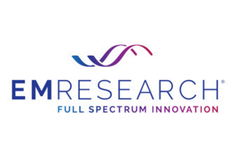 EM Research
ZFR-20000-XA – Synthesizer

Warning: A non-numeric value encountered in /homepages/41/d553734348/htdocs/wp-content/plugins/woocommerce/includes/abstracts/abstract-wc-product.php on line 923

Warning: A non-numeric value encountered in /homepages/41/d553734348/htdocs/wp-content/plugins/woocommerce/includes/abstracts/abstract-wc-product.php on line 923

ZFR-20000-XA – Product Summary
The ZFR-20000-XA is a multi-octave frequency synthesizer operating from 4 to 20 GHz with fast switching capability (<100 µSec) and <-60 dBc spurs across the entire range. The ZFR offers a low profile design for use as a local oscillator in airborne radar applications capable of withstanding high vibration and shock.
The ZFR-20000-XA locks to an external 10 MHz reference and exhibits extremely low phase noise at any frequency; <-101 dBc/Hz @ 4 GHz and <-89 dBc/Hz @ 20 GHz, both at 100 KHz offset.
This small, rugged package (4.5" x 2.5" x 0.6") features SMA RF connectors and a 21-pin Micro-D header for I/O and operates over the temperature range of -40° C to +85° C with extended temperatures available.
Product Features
Programmable Frequencies to 20 GHz
Small Step Sizes (down to 1 KHz)
Broadband Designs Available (up to 4 Octaves)
USB Programming Now Available
Fast Switching Units Available (down to 100 µSec.)
Optional Internal Reference